Contacting us
Joe's Classic Car Radio communicates primarily by Email for your protection and ours. Email communications provide a written record of all discussions to ensure all instructions and requests are followed as agreed. Your privacy is VERY important to us and Your email address will NEVER be shared or sold to any individual or company. We do not maintain a shop phone and do not communicate by telephone as it has been for over 20 years!
You can contact us or email us directly at:
Shop Visits
Joe's Classic Car Radio is a mail order business and all radios should be shipped to our location. Insurance and city regulations do not allow for regular customer visits to our location We are sorry for this inconvenience.
Shipping your radio for Service.
***Click HERE to Download Order Form***
If you are ready to ship your radio to us for service, Please pack it safely paying close attention to protect shafts and cosmetics, include the completed order form and ship it to:
Joe's Classic Car Radio
201 Woodbluff Rd.
Laurens, SC 29360
Click the "SHIPPING" button for Radio Packing Instructions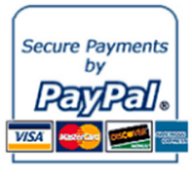 We are VERY busy so Turn around time ESTIMATE is 4 to 6 months. THIS IS AN ESTIMATE based on current workload and actual turn around time could vary. Please email for more information