Long Turn Around Time

When to expect my Radio
December 01, 2021
Why is my radio taking so long?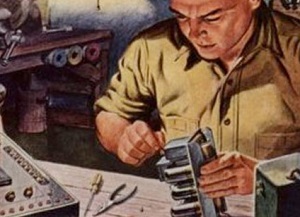 The single biggest complaint I recieve is that our turn around time is too long! The biggest reason is I get a lot of radios in for service. As one of the few shops still restoring radios as well as converting them, our service que stays pretty full. Our standard services use a "Quality not Quantity" mindset and as such, include a lot of work that many of our competitors do not include. I try to estimate a reasonable turn around time but am also honest up front in informing we are often very late on some orders (This is printed right on the order form!). Much like any other project, unforseen issues can cause delays. In the case of our backlog, delays on any radio directly effect the radios after them.
Specific/ Recent Issues effecting turn around time
Man Power- For the last year and a half, the shop has been down to just me. Finding additional people able and willing to work has been problematic enough that for the forseeable future, I have stopped trying to find additional employees and not wasting time on training someone who just stops showing up! This means every aspect of the shop is being handled by me- Emails, website updates, shipping, invoicing, parts ordering and, of course, RADIO BUILDING! Once I get a little more caught up on orders, I'll try again to get some additional help!
Juggling Orders- I try to avoid this and complete orders in order of receipt, but there are always some very insistent customers who require their radio done immediately. Aside from this being unfair to more patient customers, it can cause a cascading effect pushing back radios in the whole list. If the requested radio is a standard service with no surprises, then the effect is low, but if the radio is more difficult or has major issues, it can take days to complete. If you have a special need to get your radio back, there is no problem for you to politely email me and we can discuss it, but if your car is still in pieces or parked for the winter season, please be patient. Your radio will get the same care and attention as all our orders!
Okay Then- What are you doing to fix the issue?
First and foremost- I am putting in the time! Typically I am working 16 to 18 hours per day and 6.5 days per week. Focusing on Radio service the majority of the day and other tasks such as shipping and emails at the end of the day. I have streamlined some processes and have been limiting shipping to 2 times per week.
Hybrid Juggling- I know above I stated that completing radios out of order can cause further delays. While that is true, Doing the radios all in order hasnt been a perfect sollution either. Some radios can be difficult and take the better part of a week on their own, meanwhile 4 or 5 standard radios are waiting. By identifying these situations as I work though the service list, I can finish a few of the easier units that week before bginning the difficult one. While that doesnt sound like it saves much time, what it can do is make the difference between one late radio or five. Its not a perfect sollution either, but it is helping.
New Orders- Nov/Dec are typically slower months for incoming orders. Less orders means more "Catch Up" time. Orders typically pick up around mid January so I am hoping to be back on track to meeting deadlines again. I do not plan to stop taking new orders as this doesnt seem to help- historically as soon as I start taking orders again I immediately get swamped so its better to just keep taking orders in a regular fashion.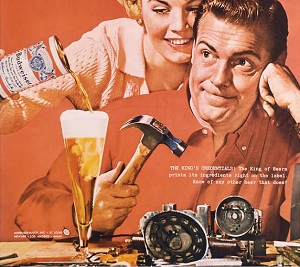 How do I know when my Radio will be done?
Per many requests from customers, I have moved our status page off of facebook and it can be found right here on our website. At the top of the page click on the tab for "Service Status". Orders are listed by Invoice number. IF you dont know your invoice number, feel free to email me and I will provide it for you. Estimated return dates are listed as the Month the radio is expected to be done. If the radio does not get completed in that time, I will update the status for the following month. I try to keep the status page updated pretty regularly. If you have questions of course you can always email me.
In Summary
In Summary I want to assure you I understand your frustration if your radio is not completed on time and I do appreciate your patience as I get the radio finished. I am certain you will be happy with the result once the radio is returned. If you have questions or concerns, I am always happy to discuss them with you- Simply send me an email to joesclassiccarradio@yahoo.com and I will get back to you!
Thank You!
-Joe Cilluffo-