AM/FM Conversion Radios
Original Appearance- Modern Performance
MADE IN THE USA!
The New FMR-2 Now Available!
We are proud to offer the New and Updated Aurora Designs FMR-2 AM/FM conversion is amazingly compact and can be performed on any radio. After conversion, your radio will have AM and FM tuner and AUX input along with FOUR CHANNEL OUTPUT. Thanks to the use of sophisticated algorithms and a custom RealTimeOperatingSystem (RTOS), All functions are controlled from your stock radios controls using a "Virtual Fader and Balance". The New FMR-2 retains all the same great features as the original FMR-1, but now includes:
*More robust, higher performance power amplifier - Can now drive two 2 ohm speakers(4x45W into 4 ohms / 2x75W into 2 ohms @ 14.4V)
*Differential Auxiliary Input - Floating ground virtually eliminates ground loop noise
*New Tube Emulation Mode for perfect, concours quality operation
This truly is The Best Way to begin adding a full stereo system to your classic. The sound is amazing!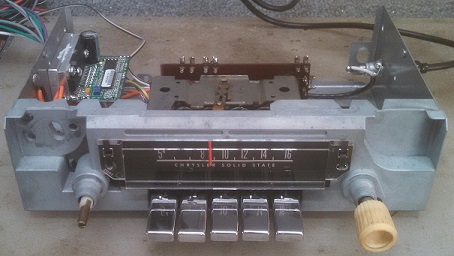 How is the Conversion performed
We completely disassemble your stock radio, clean all cosmetics and paint the outer case in a durable hammer finish. We then clean/repair the original Volume control and tuning mechanisms, including pushbuttons and tuning coils. These are the only internal components that will be retained from the original radio. We then add the FMR-1 conversion module and wire it into the radio. After a basic integration procedure, your radio is ready to perform like a Modern day AM/FM, 4 speaker Radio with AUX input. The pictures on this page show the before and after pictures of the conversion performed on a mid 60's GM Manual Tune Radio.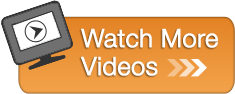 Warranty
All converted radios carry a 1 year warranty against manufacturing or workmanship defects.
Add Bluetooth to your Converted Radio
The NEW BT-2 Bluetooth module was designed to work directly with the FMR-2 conversion. For an additional charge, you can add the abilty to stream music or answer calls from your Bluetooth capable phone.
Add USB to your Converted Radio
The NEW USB-2 was engineered to work seamlessly with all Aurora Design products, so you can now create the ultimate classic radio with AM/FM 180W digital radio, Bluetooth audio streaming and hands free phone, and USB/MP3 playback!
Radio Conversion

Price List

Conversion cost listed below do not include chrome plating or case plating, replacement knobs/Backrings or return shipping charge unless otherwise discussed and agreed. If you are needing plating services, please contact us for a quote. All listed costs are for restoring customers radio- If you do not have a radio to send for service, contact us to purchase a core radio for service.
All Radios- Any Year
Non- Signal Seeking Radios= $425.00
Signal Seeking Radios= $465.00
European Radios= $450.00
Additional Options
Internal speaker upgrade (Big Box Radios)= Add $65.00
6 Volt Radios/ Positive Ground Radios= Add $95.00
Add RCA style Pre-outs= Add $25.00
Add BLUETOOTH= Add $175.00
Add USB= Add $100.00
Add USB and BLUETOOTH= Add $225.00 (a $50.00 discount)
Payments
All sales and services can be paid for by credit card or Paypal. After your radio/order is received, an Invoice will be emailed to you. All Invoices can be securely paid online using PAYPAL. You do NOT need a Paypal account to pay the invoice- your credit card can be used. All invoices must be paid before service will begin. If you are uncomfortable paying by online service, please contact us for options.